We had some very demanding weeks since the twins were born. We came to a point of desperation last week and we called a friend to pray with us. She felt God would give us a key and immediately Sara thought of the song 'Ill raise a hallelujah… In the midst of the storm'.
As she began to sing it, our baby girl began to settle for the first time that desperate evening.
We began to play the song via YouTube and rewound it to the beginning a couple of times as we needed it to keep going. But then with our hands full we were unable to rewind and knew that YouTube would soon swap to other songs. Strangely – without us touching the phone it ended up playing the song four more times on repeat (until the kids were fully settled) and only then did it automatically begin to play the next song!
This was not the only unusual thing to happen that day. Our neighbours had put up a hideous statue outdoors just near our lounge room window and within 24 hours of our prayer breakthrough the statue fell down on its back. It remained in that position helpless with its hands in the air for a few days -and then it was finally totally removed.
Best of all, our baby girls behaviour has seen a marked change – she is now nowhere near as unsettled. She feeds and sleeps far more quietly and contentedly than ever and this is a real Christmas miracle for our family -bringing peace and joy to the Lavender household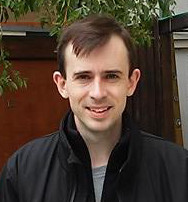 Enoch Lavender was born in Australia, raised in Norway, spent time living in China and is now based in Melbourne, Australia. He has been studying Hebrew and the Jewish roots of our faith for the past decade, and has a keen interest in the Middle East from a Bible prophecy perspective.