2015 saw the highest number of Jews returning to Israel (making 'aliyah) in the past 12 years, with the numbers doubling since 2008.

The Bible predicts a great end time ingathering of the Jewish people from the four corners of the globe. This arguably started to take place at the beginning of the 19th Century as Jews began returning to Israel. This return was not just from Babylon as in the days of Ezra, but rather a return that would bring Jews from virtually every country on the globe. Now as we enter 2016, the ingathering of the Jewish people continues unabated and is gathering momentum as economic woes and rising terrorist threats dominate the headlines.

France, Ukraine and Russia are three countries leading the way in global aliyah – and each of their Jewish communities have a story to tell of the increasing pressures they face in their host countries. We'll look at each one in turn.
France – Rising Anti-Semitism Driving Aliyah
On International Holocaust Remembrance Day in 2014, a crowd of 17'000 people marched through the streets of Paris. The march specifically ridiculed the holocaust by singing the 'holocaust banana' song, and the marchers repeatedly chanted chilling slogans such as 'Jews, out of France', 'Jew, Jew, Jew, Jew' and 'Jews, France is not yours'1
Watching video footage of the march, what struck me personally was the lack of any visible counter protest or any voices loudly condemning the protestor's actions. Where was the church in this hour of need for the Jewish people? Why was she not standing more strongly and visibly with the Jewish community?
The French Jewish community has also been the target of several terror attacks in recent years. In response, the French Government has taken the drastic measure of placing armed troops outside of Jewish community installations. However, a growing number of French Jews see the 'writing on the wall' and believe they have no future in France. In fact, a recent survey indicated that 43% of French Jews – in other words 200'000 Jews – are currently considering making aliyah9.
No wonder that the phones are ringing hot at the Israeli call centre handling aliyah enquiries. In response to the demand, the number of French speakers at the call centre has had to be doubled2.
The recent refugee influx into France may well add fuel to the fire in coming years as many migrants arrive with ingrained anti-Semitic attitudes from their Middle Eastern countries of origin. French Jews are also likely to face the continued rise of far right parties whom often harbour their own anti-Semitic tendencies.
The prophet Hosea spoke over 2500 years ago of a time when the Jews will return to Israel 'trembling from the west' (Hos. 11:10). As waves of terror and anti-Semitism continue to be a leading driver of aliyah from France, we seem to see the beginning of the fulfilment of Hosea's words.
Ukraine – A Forgotten War
According to the UN, the war in Ukraine has led to the displacement of 1.4 million people and left over 9'000 dead3. The conflict is continuing to this day with regular reports of lives lost in cross-fire and indiscriminate shelling. In addition, the economy has been hard hit by the fighting, leading to one of the worst recessions world-wide in 2015.
Anti-Semitic tendencies have been reported to be on both sides of the conflict. A top rebel leader on the pro-Russian side has blamed the 'Jews of Ukraine' for masterminding the downfall of the previous pro-Russian government in Ukraine 4. Meanwhile, there are also concerns about neo-Nazi/fascist groups who have been taking part in the fighting on the Ukrainian side.
In the midst of the conflict zone in Ukraine one finds a Jewish community that has seen a large percentage of its members make aliyah over the past 20 years. Those who have remained have often been resistant to the idea of making aliyah, as Ukraine has been their home for generations.
The Scriptures foretell that God would first send for 'fishermen' and then for 'hunters' in the process of regathering the Jewish people (Jer. 16:16). Volunteers working among the Jews of Ukraine see the past 20 years as a time of the 'fishermen' encouraging Jewish aliyah, and now believe that the time of the hunters may be coming upon those who still remain behind.
In the past year, Christian and Jewish volunteers have been stretched to their limit handling desperate aliyah enquiries and fielding calls for help in transporting remaining elderly or sick Jews out of the perilous war zones. The International Fellowship of Christians and Jews has even taken the drastic step of arming its volunteers with small bribes used to curry favour at the checkpoints as they drive into rebel territory to help the remaining Jews5.
Now at the beginning of 2016, the conflict in Ukraine remains unpredictable and the nation's economy continues to be very fragile in the face of a faltering global economy. Let's remember the Ukrainian Jews in our prayers and also the volunteers who are assisting them often at great personal risk.
 Russia: A Surprising Sudden Rise of Aliyah – why?
In 2015, Russia experienced a sudden spike in aliyah with an increase of 40%. What is behind the sudden sharp rise?
A major driving factor would be the financial crisis of 2015 that has seen Russian wages drop by 8.5% and the value of the Russian Ruble halve compared to the US dollar.6
Another motivating factor would be the continued strengthening of Russian nationalism and patriotism combined with the lack of any real democratic checks and balances to restrain the Russian leadership. Today Russia is home to half the world's Neo-Nazis, and just as in times past, the Russian bear could easily turn on its Jewish population7. A recent brazen assassination attempt on a key Jewish leader in Moscow has also sent shockwaves in the community.
Many Jews making aliyah are dependent on the assistance of Christian volunteers who offer practical assistance, financial aid and advice across the vast landmass of Russia. Most of these volunteers are backed by foreign funded Christian charities that have been operating for years in Russia. However, a recent crackdown on foreign funded organisations has ended up labelling such NGO's and their workers as 'foreign agents' and their activities and finances have been subjected to a much higher level of scrutiny8. A number of these charities are openly speculating that the time might come soon when they are forced to close their doors in Russia.
Without the assistance of these Christian volunteers, the Jews in far-flung communities will find themselves stranded. 2700 years ago, Isaiah the Prophet issued a prophetic command to the "land of the north" to 'give them up' (Is. 43:6), and today we continue to pray that all resistance to their safe return to Israel be removed.
Final Summary
In summary, 2015 has been a year of increasing aliyah in these troubling times for the Jewish community. While it is interesting from the perspective of Bible prophecy to witness increasing numbers of Jews returning home to their God-given land, let us also remember that many of them are fleeing great personal hardship.
Life in Israel is not exactly easy either, but the God of Israel has promised to protect His returning people. Jeremiah's comforting words foretell that "He who scattered Israel will gather him, and keep him as a shepherd does his flock." Jer. 31:10 NKJV
1 – 'Jews out of France', Arutz Sheva Israel National News, Jan. 29, 2014, http://www.israelnationalnews.com/News/News.aspx/176876#.VptiLSp97WI
2 "Jewish Agency Expands Jerusalem Call Centre", Jerusalem Post, Sep. 4, 2104 – http://www.jpost.com/Jewish-World/Jewish-Features/Jewish-Agency-expands-Jerusalem-call-center-348046
3 International Business Times, "Ukraine-Russia Conflict Update: Peace Agreement Extended Until 2016 as War Continues", Dec. 30, 2015 – http://www.ibtimes.com/ukraine-russia-conflict-update-peace-agreement-extended-2016-war-continues-2244093
4 "Top rebel leader accuses Jews of masterminding Ukrainian revolution", Jerusalem Post, June 22, 2015 – http://www.jpost.com/Diaspora/Top-rebel-leader-accuses-Jews-of-masterminding-Ukrainian-revolution-406729
5  "Israel Beckons to 'hardcore' Jews Displaced in Ukraine", Times of Israel, Aug. 13, 2014, http://www.timesofisrael.com/israel-beckons-to-hardcore-jews-displaced-in-ukraine/
6 "Can Russia's Economy Really Get Any Worse? Maybe" CNBC, Oct 15, 2015 – http://www.cnbc.com/2015/10/15/rusal-president-worse-to-come-for-russian-economy.html
7 "Russia's Resurgent Anti-Semitism", Times of Israel, July 19, 2015 – http://blogs.timesofisrael.com/russias-resurgent-antisemitism/
8 "Russia: Government against rights groups", Human Rights Watch, Dec. 9, 2015 – https://www.hrw.org/russia-government-against-rights-groups-battle-chronicle
9 "Operation French Kiss: 200'000 French Jews Planning Aliyah", The Jewish Press, Jan. 17, 2016 – http://www.jewishpress.com/news/breaking-news/operation-french-kiss-200000-french-jews-planning-aliyah/2016/01/17/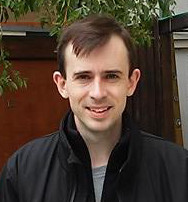 Enoch Lavender was born in Australia, raised in Norway, spent time living in China and is now based in Melbourne, Australia. He has been studying Hebrew and the Jewish roots of our faith for the past decade, and has a keen interest in the Middle East from a Bible prophecy perspective.