Did Jesus do away with dietary food laws of Kosher?
Join us as we study Torah Portion Shmini and examine the record of the early church and disciples concerning the food laws, John the Baptist's controversial lifestyle (was it kosher?), the Rabbinic prophecy of pigs one day becoming kosher and also the difference between God's holiness and our holiness.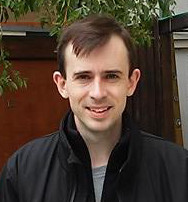 Enoch Lavender was born in Australia, raised in Norway, spent time living in China and is now based in Melbourne, Australia. He has been studying Hebrew and the Jewish roots of our faith for the past decade, and has a keen interest in the Middle East from a Bible prophecy perspective.