In March this year I met a very special young lady named Sarah and on November the 11th we tied the knot in a beautiful garden in Toorak, Melbourne. While neither I nor my lovely wife are Jewish, we decided to do our wedding Jewish style and it was a learning experience both for us and for our family and friends in attendance.
In this short article, I would like to take you through our experience of a modern Jewish style wedding and explain the meaning behind its main symbols.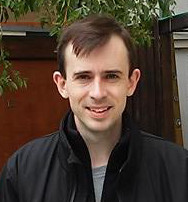 Enoch Lavender was born in Australia, raised in Norway, spent time living in China and is now based in Melbourne, Australia. He has been studying Hebrew and the Jewish roots of our faith for the past decade, and has a keen interest in the Middle East from a Bible prophecy perspective.