Watch people from countries across the globe and in all walks of life cry out to God for mercy from the Corona Virus! This collection of videos is only the tip of the iceberg as churches and believers are gathering in unprecedented numbers to call out for God's mercy on our nations.
I know here in Australia there have also been significant times of prayer already – including a 25 hour prayer call this past weekend that our PM Scott Morrison himself joined. I believe the church is waking up – and God will hear our prayer!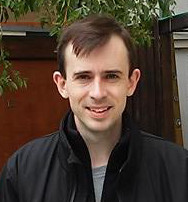 Enoch Lavender was born in Australia, raised in Norway, spent time living in China and is now based in Melbourne, Australia. He has been studying Hebrew and the Jewish roots of our faith for the past decade, and has a keen interest in the Middle East from a Bible prophecy perspective.