The day will come when the Trumpet will sound and the Messiah will return. This teaching looks at practical preparation for the End Times. Lessons are drawn from how the Jewish people prepare themselves for the Feast of Trumpets during the special month of Elul.
The full teaching series providing a Messianic Jewish perspective on the End Times is available at http://pastorenoch.com.au/all-products.html
The Month of Elul carries many practical lessons for the End Times including:
– the time of preparation
– the time of repentance
– the warning of distractions
– the time of song
– the time to give charity
– the time of the ripening harvest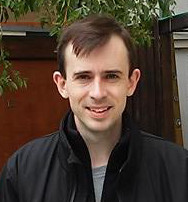 Enoch Lavender was born in Australia, raised in Norway, spent time living in China and is now based in Melbourne, Australia. He has been studying Hebrew and the Jewish roots of our faith for the past decade, and has a keen interest in the Middle East from a Bible prophecy perspective.