When Daniel Oritz moved to Israel from Venezuela , his first meal was a bowl of chicken soup. He took one spoonful and began to cry.
For him, the soup signified an escape from the poverty and deprivation he has experienced for more than two years.
"We were very hungry," said Oritz, who moved in late 2016. "There was no meat, no sugar, no pasta."
Venezuela's economic crisis is so severe that citizens must wait in lines for hours at grocery stores to buy basic staples, or pay exorbitant prices on the black market. Some have even died of basic illnesses because of a shortage of medical supplies.
In addition to sky rocketing crime, there is also a significant risk of Jews being kidnapped – as they are seen as 'wealthy'.
Israel and Venezuela have no diplomatic relations, which has forced Israel, the Jewish agency and Christian organisations like Ebenezer Operation Exodus to work quietly behind the scenes in order to facilitate aliyah.
On the 7th of June, a family that Ebenezer was helping were stopped at the airport in Columbia. They had no passports for their children – and despite Israel accepting them, the Colombian authorities refused to let them board their plane. An urgent prayer update was sent out to intercessors across the world – and after a 6 hour stand-off, they were finally given permission to board and go to Israel! Praise the Lord!
Let's pray: for the remaining 9000 Jews in Venezuela to find safe routes of escape to Israel. Many are leaving behind everything to go – may they experience divine provision and blessing on the way. Let's pray for wisdom for the teams in Venezuela and neighbouring Colombia who are assisting these returning Jews.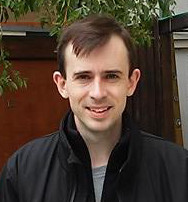 Enoch Lavender was born in Australia, raised in Norway, spent time living in China and is now based in Melbourne, Australia. He has been studying Hebrew and the Jewish roots of our faith for the past decade, and has a keen interest in the Middle East from a Bible prophecy perspective.