The first 5 letters of the Hebrew aleph bet reveal a particular mission and purpose of God in the lives of mankind.
In this message learn about the strength of aleph, the sonship of bet, the nurturing of gimmel, the brokenness of the dalet and finally the life of hey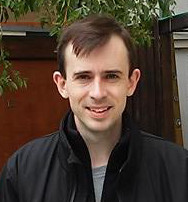 Enoch Lavender was born in Australia, raised in Norway, spent time living in China and is now based in Melbourne, Australia. He has been studying Hebrew and the Jewish roots of our faith for the past decade, and has a keen interest in the Middle East from a Bible prophecy perspective.