Jubilee Bible Study Series
We are currently developing a home group study resource intended to equip you with a better understanding of:
Jesus and the Jubilee
The Signs of the Jubilee
The Resurrection
The Final Ingathering and the Rapture
The Kingdom to come
It will be a 5 part series with videos and a discussion guide for home fellowships.
We are hoping to make this available not only here in Australia, but also for leaders overseas.
If you would like to support us in the production of this resource, please go to the donation page of our web site.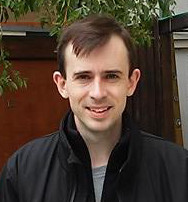 Enoch Lavender was born in Australia, raised in Norway, spent time living in China and is now based in Melbourne, Australia. He has been studying Hebrew and the Jewish roots of our faith for the past decade, and has a keen interest in the Middle East from a Bible prophecy perspective.