While many Christians see Passover as relating to our sins being forgiven, Passover is irreconcilably different from the practice of the sin offering.
Join me in this video as we see how the Passover is actually a lot more closely related to the themes of love, acceptance and fellowship.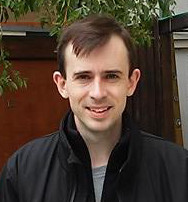 Enoch Lavender was born in Australia, raised in Norway, spent time living in China and is now based in Melbourne, Australia. He has been studying Hebrew and the Jewish roots of our faith for the past decade, and has a keen interest in the Middle East from a Bible prophecy perspective.