Prayer update re Israel from our friend Mark Harry
I think we can say that this is war in all but name.
Here is what I know right now:
It seems like attacks began around 2.30 PM this afternoon Melbourne time, during the Jewish Sabbath. Israel appears to have been caught quite by surprise. A combination of massive – 2000+ — rocket attacks from Gaza, plus armed Hamas soldiers/terrorists crossing over the border into Israel and thereby breaching the Israeli border security fence. It appears that one of the border crossings between Gaza and Israel has also been seized, allowing free ingress thereafter of the attackers into Israel.
There has been fighting in the streets in several Israeli towns near the border. The attackers have seized numerous Israeli military vehicles and one tank. At least one Israeli military position near Gaza has been infiltrated, and hostages have been taken there by the attackers. A police station has also been taken over.
The attackers are also taking over civilian houses in Israel, and burning houses in Israeli villages near the border; there are reports of multiple civilians either being killed or injured, or else being kidnapped. For example, an Israeli woman and Israeli children were being paraded through the streets of Gaza, having been kidnapped from Israel today. The video footage of this abducted woman and children is going around all the Arab channels. The dead bodies of Israeli soldiers have also been paraded through Gaza, and abused in the process. There is also other footage of terrorist abuse of the body of an Israeli soldier.
Hamas even claims to have kidnapped 35 Israeli soldiers and civilians. They will use these as bargaining chips. If their past practice is anything to go by, they will demand the release of thousands of Palestinian terrorist prisoners from Israeli jails in exchange for the release of the abductees.
Both Jerusalem and Tel Aviv have been targeted by the rockets. Residents in Jerusalem have been told to stay in their homes.
There is a very real risk that the new conflict will escalate into being on one more than one front. A media channel associated with Hezbollah, the Iranian proxy in Lebanon, has stated that "today's the day when all fronts come together". Hezbollah has also praised what it calls the "heroic actions" of the attackers.
About half an hour ago Israel announced the commencement of what it calls "Operation Iron Swords". It is calling up its military reserve.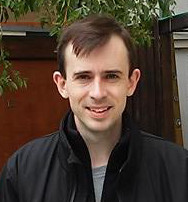 Enoch Lavender was born in Australia, raised in Norway, spent time living in China and is now based in Melbourne, Australia. He has been studying Hebrew and the Jewish roots of our faith for the past decade, and has a keen interest in the Middle East from a Bible prophecy perspective.