Passover sacrifice will be conducted in 2018 only meters from the Temple Mount.
In 2015 a passover sacrifice ceremony was held about four kilometers from the Temple Mount. In 2016, the ceremony took place on the Mount of Olives, about 1.5 kilometers from the Temple Mount. Last year it was held in the plaza of the Hurva Synagogue in the Old City's Jewish Quarter, some 400 meters from the Mount.
This year, the police have permitted it to be held at the Davidson Center, also known as "Jerusalem Archaeological Park" which is located next to the Western Wall tens of meters from the site of the original temple.
What does this mean for us as Christians and what does it mean for End Time Prophecy and the building of the Third Temple?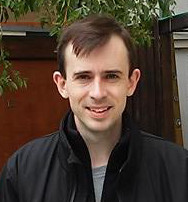 Enoch Lavender was born in Australia, raised in Norway, spent time living in China and is now based in Melbourne, Australia. He has been studying Hebrew and the Jewish roots of our faith for the past decade, and has a keen interest in the Middle East from a Bible prophecy perspective.