Reflecting on the trauma of the holocaust, Enoch and Sarah share a personal story of healing from traumatic memories.
Learn key steps to Christian mental health and healing from trauma and memories that overshadow our lives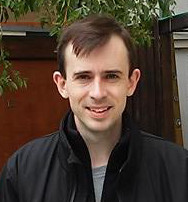 Enoch Lavender was born in Australia, raised in Norway, spent time living in China and is now based in Melbourne, Australia. He has been studying Hebrew and the Jewish roots of our faith for the past decade, and has a keen interest in the Middle East from a Bible prophecy perspective.