The Temple Mount Jerusalem Convention (TMJC) is dedicated to the holiest place on earth and invites the nations to Jerusalem to discuss, network, get educated, and inspired with zeal for God's House.
The convention has been an unprecedented meeting between Bible-believing Jews and Christians.
It is written, "My House shall be called a House of prayer for all nations." — Isaiah 56:7
Featuring top Christian and Jewish speakers, TMJC 2023 will explore passion, excitement, and zeal for "a House of Prayer for All Nations." We will investigate the Biblical vision for the Temple Mount and the current reality in Jerusalem.
Find out more at https://www.tmjc.org/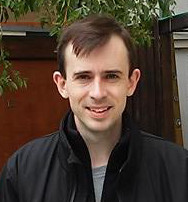 Enoch Lavender was born in Australia, raised in Norway, spent time living in China and is now based in Melbourne, Australia. He has been studying Hebrew and the Jewish roots of our faith for the past decade, and has a keen interest in the Middle East from a Bible prophecy perspective.