Back in the 7th Century AD, it was considered 'good luck' for Christians to dump their rubbish on the rubbles of the Temple at the Temple Mount. Yet the Scriptures tell us that God chose Mount Zion as 'an everlasting dwelling place' and promised that His 'eyes and heart' would be there forever.
How do we as Christians relate to the Temple Mount, a possible rebuilt 3rd Temple, a Temple leadership that does not believe in Jesus/ Yeshua as the Messiah and ultimately the anti-Christ defiling the Temple. Join us as we examine these prickly questions on The Torah Portion (for more go to www.thetorahportion.org)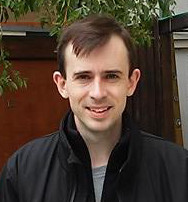 Enoch Lavender was born in Australia, raised in Norway, spent time living in China and is now based in Melbourne, Australia. He has been studying Hebrew and the Jewish roots of our faith for the past decade, and has a keen interest in the Middle East from a Bible prophecy perspective.