In this weeks Torah portion from Exodus 35:1-38:20, we look at Moses' intercession for God's people. Israel sinned again and again against God, but if we are to be honest, so have many of us as believers. At times we feel like we God will surely give up on us, yet this Torah portion demonstrates the depth of His mercy towards us who believe.
Recorded at https://thetorahportion.org/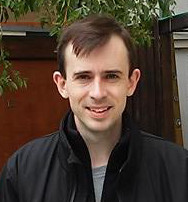 Enoch Lavender was born in Australia, raised in Norway, spent time living in China and is now based in Melbourne, Australia. He has been studying Hebrew and the Jewish roots of our faith for the past decade, and has a keen interest in the Middle East from a Bible prophecy perspective.