God was always present in the Garden of Eden, yet Adam and Eve only sensed His presence walking in the garden with them at certain times.
In His presence, it is both easy and compelling to choose Him and His ways.
His withdrawn presence was what gave them the true freedom of choice. It's truly only when we doesn't feel His presence, that we have the freedom to choose between Him and the seductive ways of sin.
Unfortunately, Adam and Eve forgot God and chose the madness of sin, setting a pattern that so many of us have followed since.
Yet God is calling us today to a higher way of living. One where we choose to obey Him and follow His ways, regardless of whether we feel Him or not. And as we choose Him today, the reward of His presence will follow.
Dear God, help me to choose you this day even in the moments when I am not aware of your presence. Thank you that you are always with me, and I want to live my life always in a way that honours you. In Jesus Name, Amen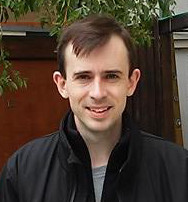 Enoch Lavender was born in Australia, raised in Norway, spent time living in China and is now based in Melbourne, Australia. He has been studying Hebrew and the Jewish roots of our faith for the past decade, and has a keen interest in the Middle East from a Bible prophecy perspective.