I had the privilege again this year to join my orthodox Jewish neighbours and their family in their pre-Passover bonfire in the backyard.
What were they doing?
They were taking the last bits of leaven out of their houses and placing it on the fire.
This is such a visual reminder of the need for us to clean out our lives of anything not pleasing to God, and to place it on the fire. It is also a reminder of the need to keep our homes – our family environment – clean and pure. Just as the Jewish people will clean their homes as a family, so it is important that our homes are clean, that our family deals with the 'leaven' which may creep in between us and the sin that divides and separate us. We need to take action together to remove it from our lives and from our homes, to confess sins and forgive each other so that our homes can be clean.
For the Jewish people, this act of cleansing is essential in order to be able to partake of the Passover meal that is to come. As we partake of communion, Paul warns us to first examine our own selves and deal with any issues, confessing any sin. Only then should we partake of the One sacrificed for us.
As Paul says in 1 Cor 6:8 "Therefore let us keep the (Passover) feast, not with old leaven, nor with the leaven of malice and wickedness, but with the unleavened bread of sincerity and truth."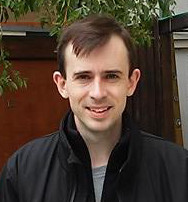 Enoch Lavender was born in Australia, raised in Norway, spent time living in China and is now based in Melbourne, Australia. He has been studying Hebrew and the Jewish roots of our faith for the past decade, and has a keen interest in the Middle East from a Bible prophecy perspective.