The first edition of our Jubilee book has now arrived from the publishers  – on the Day of Atonement. Which is none other than the most sacred day on the Jewish calendar, and is THE day when the Jubilee is announced!
Grab your copy today at https://olivetreeministries.org.au/product/the-jubilee-discover-the-end-time-mystery/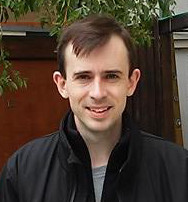 Enoch Lavender was born in Australia, raised in Norway, spent time living in China and is now based in Melbourne, Australia. He has been studying Hebrew and the Jewish roots of our faith for the past decade, and has a keen interest in the Middle East from a Bible prophecy perspective.