I sometimes find myself pessimistically looking at the mountain of issues confronting me, feeling overwhelmed and discouraged. Other times, I feel full of optimism that it is all going to work out (but I know deep down that I am in the process ignoring the reality and the extent of the problem). Is there a third approach?
While we as humans may waver between these two approaches, God offers a third alternative – the eyes of faith.
This involves:
Thanking God for the good things in our lives
Acknowledging to Him the extent of the challenges that we are facing
And simply knowing and trusting that He somehow will make a way – remembering what He has done for us in the past, and looking with confidence towards the future.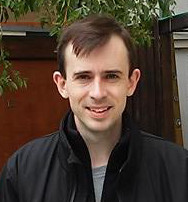 Enoch Lavender was born in Australia, raised in Norway, spent time living in China and is now based in Melbourne, Australia. He has been studying Hebrew and the Jewish roots of our faith for the past decade, and has a keen interest in the Middle East from a Bible prophecy perspective.