My favourite Bible verse for singles is found in 1 Tim 6:6 'Godliness with contentment is great gain'.
In 2004, God promised me a wife – but the years went by and nothing seemed to happen.
I would feel discontent, frustrated and discouraged about the situation – but one day I learned the lesson of this Bible verse.
While we as singles can believe God for our future spouse, we can and should enjoy life now. We don't have to wait with being happy until that day comes and Mr or Ms Right shows up – we can follow God and be content with Him today.
On a day like Valentines Day, lets spend time thanking Him for what He has already provided in our lives and trusting Him for what He will provide in the future.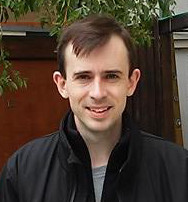 Enoch Lavender was born in Australia, raised in Norway, spent time living in China and is now based in Melbourne, Australia. He has been studying Hebrew and the Jewish roots of our faith for the past decade, and has a keen interest in the Middle East from a Bible prophecy perspective.