In Isaiah 55, the prophet declares that God's word, going out of His mouth will 'not return to him void'.
In other words, what God speaks is done and His Word has the power within it to bring about change.
In the book of Exodus we read how Aaron was to be a spokesperson for Moses. He was called to be "Moses' mouth" – in other words he was to speak Moses' words, and Moses was to be to him as God.
You and I – like Aaron – are called to be the mouthpiece of God today. Our role is not to speak our own words, or the words of fear, doubt and anxiety. Our role is simply to speak what He says. And as we do, God has promised that His words through our mouths – will not 'return void'. In other words, they will bear fruit, they will carry within them the power to bring about God's purposes here on earth.
Jesus gave the word and commanded the raging storm to be quiet – and it was! He then turned to his disciples and asked the piercing question "Where is your faith?".
You and I have been given God's Word through the Bible, and Jesus is challenging us to speak it out into the raging storm of challenging circumstances. And as we speak God's Word, He will ensure that it comes to pass. For truly, His Word will never return to Him void.
Is 55:10 For as the rain comes down, and the snow from heaven,
And make it bring forth and bud,
That it may give seed to the sower
11 So shall My word be that goes forth from My mouth;
It shall not return to Me void,
But it shall accomplish what I please,
And it shall prosper in the thing for which I sent it.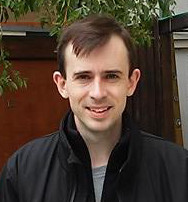 Enoch Lavender was born in Australia, raised in Norway, spent time living in China and is now based in Melbourne, Australia. He has been studying Hebrew and the Jewish roots of our faith for the past decade, and has a keen interest in the Middle East from a Bible prophecy perspective.