In this video we look at Gaza and the Palestinians through the lense of bible prophecy. Is there hope? I believe there is!
The Bible places the territory of Gaza within the inheritance allotted to the tribe of Judah (see Joshua 13:1-3, 15:21,47). But what about the Palestinians living in today's Gaza? Although modern Palestinians are not descended from this ancient and long-extinct Philistine people, Palestinians have inherited much the same geographical areas and relationship with Israel. It is important to note that the very same Scriptures that predict the judgment and destruction of Gaza, also give a message of radiant hope for the 'remnant of Gaza'. Zec. 9:7 (NKJV) says that those who remain in Gaza shall: • "Be for our God" • "Be as a governor in Judah" • "Be as a Jebusite" I believe that despite the current conflict between Hamas and Israel, there is indeed hope for Gaza. A day of reckoning is coming for wicked terrorist leaders unless they repent. On the other hand, the Scriptures give us hope for a remnant from Gaza which will one day live peacefully among Israelis, be peacefully submitted to the Israeli government and most importantly be believers in the one true God of Israel.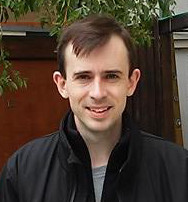 Enoch Lavender was born in Australia, raised in Norway, spent time living in China and is now based in Melbourne, Australia. He has been studying Hebrew and the Jewish roots of our faith for the past decade, and has a keen interest in the Middle East from a Bible prophecy perspective.