There is a time for us all to cry out to God for mercy and a breakthrough – but there is also a time for us to move from prayer and fasting, to rejoicing in the answered prayer.
This is the theme of the transition between Yom Kippur's day of fasting – and the tremendous joy of the feast of Tabernacles.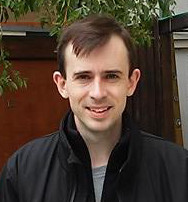 Enoch Lavender was born in Australia, raised in Norway, spent time living in China and is now based in Melbourne, Australia. He has been studying Hebrew and the Jewish roots of our faith for the past decade, and has a keen interest in the Middle East from a Bible prophecy perspective.