The wind and the waves of the Covid crisis may be howling at us, but I believe God can make a supernatural way for us through the storm as we focus on Him and His words to us.
Video at https://www.youtube.com/watch?v=w4mmfkuKyfM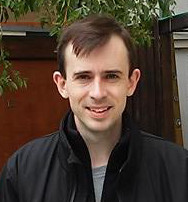 Enoch Lavender was born in Australia, raised in Norway, spent time living in China and is now based in Melbourne, Australia. He has been studying Hebrew and the Jewish roots of our faith for the past decade, and has a keen interest in the Middle East from a Bible prophecy perspective.